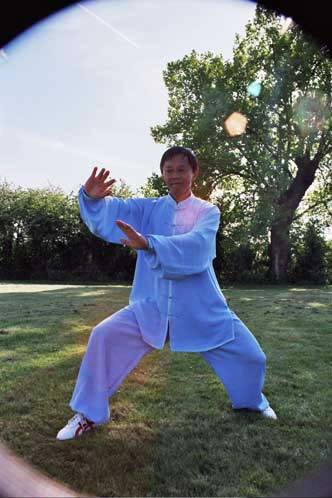 Thursday 6.30pm – 8.00pm (beginners)
Thursday 8.00pm – 9.30pm (advanced)
Location: The Fairford Leys Centre, Hampden Square, Aylesbury HP19 7HT
Tai Chi
The Black Dragon School teaches one of the oldest and most traditional forms of Tai Chi Chen Style; Tai qi Quan and Qi Gong. The Black Dragon School is a traditional school that also teaches the practical combative essence of the art. Students start by learning the soft forms before progressing on to the lesser known hard forms. Tai Chi can be taken up at any age and all levels of fitness, it promotes good health, strength, vitality, and a well balanced life.
What do I need to bring to my first FREE Lesson?
Tracksuit bottoms, t-shirt, and light weight trainers are ideal.